Jesi wrote:

I want to be able to play as Ifrit and do fishing leves, otherwise there's no point!
So I was thinking about this a bit and I think it would be awesome.
4chan style: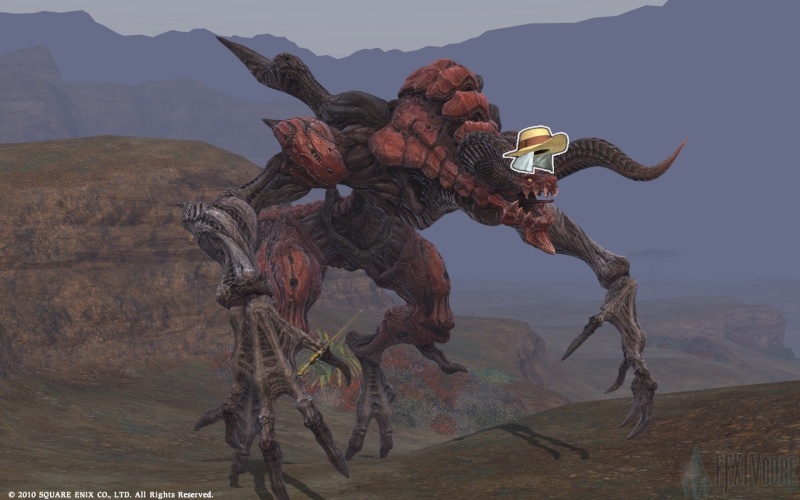 > Be ifrit
> Go do fishing leves around the world
> Get bored, accept special faction leve to catch "legendary sea monster"
> Go to leve spot, start fishing, no luck
> 5mins left on leve timer, get anxious, finally get a bite that's not crystals or kelp, struggle to pull it in
> legendary fish turns out to be Leviathan, shit bricks
> He mad, engage in epic primal vs primal battle
> Be at disadvantage at water, so seismic toss Levi further inland
> He's flopping around like a fish out of water, stop and laugh at own pun
> Eventually subdue him in chokehold and cutoff air supply that he already cant breathe
> Realize own stupidity and just wait for him to suffocate out of water, victory
> Look at Levi's lifeless body, realize I haven't eaten in days
> Activate "Sear" fire aura and spoons Levi's tail to cook it
> Get's nice and crispy, bites in, taste is bland and disappointing
> Think for awhile, then contact Culinary guild to have them open up new quest hub by Levi's body
> Start handing out cooking leves to adventurers so they can prepare Leviathan dishes
> Gorge on delicious dishes until all Levi meat is gone
> Stare at Leviathan bones lying on ground and get great idea
> Take bones to Limsa and hire entire Armorcraft guild to create Leviathan bone armor
> Equip full Levi bone armor, go afk overnight in Uldah so noobs can be jelly of my leetness